Nine guest rooms
Rooms
Villa Regina consists of nine guest rooms featuring all comforts and comfortable, welcoming and functional furnishings. The rooms all have private facilities and a balcony.
Each room is equipped with a complete set of furniture: beds, with the option of choosing a double bed or two separate beds, bedside tables and desk, complete set of bed linen; television; supply of electricity, hot and cold water, heating, air conditioning; independent entrance; daily cleaning, isantaneo kettle.
Each room also has a private bathroom with a toilet, sink, shower and a complete set of bathroom linen. Free Wi-Fi is available throughout the hotel and in all rooms. Breakfast is served from 8:00 to 9:20 in the indoor dining room. It is rich and fragrant with hot drinks, juices and local delicacies. Payment is made at check-in.
Our rooms
Classic
Equipped with every comfort, they are bright double rooms, furnished with simplicity and elegance. With a pleasant atmosphere, perfect for a relaxing holiday in Sicily, about ten minutes from Taormina. Available as singles, twins and doubles.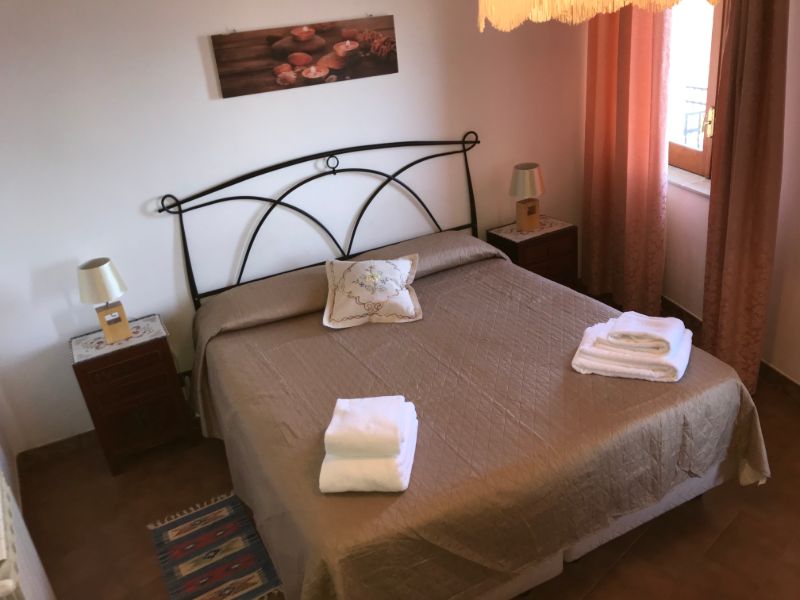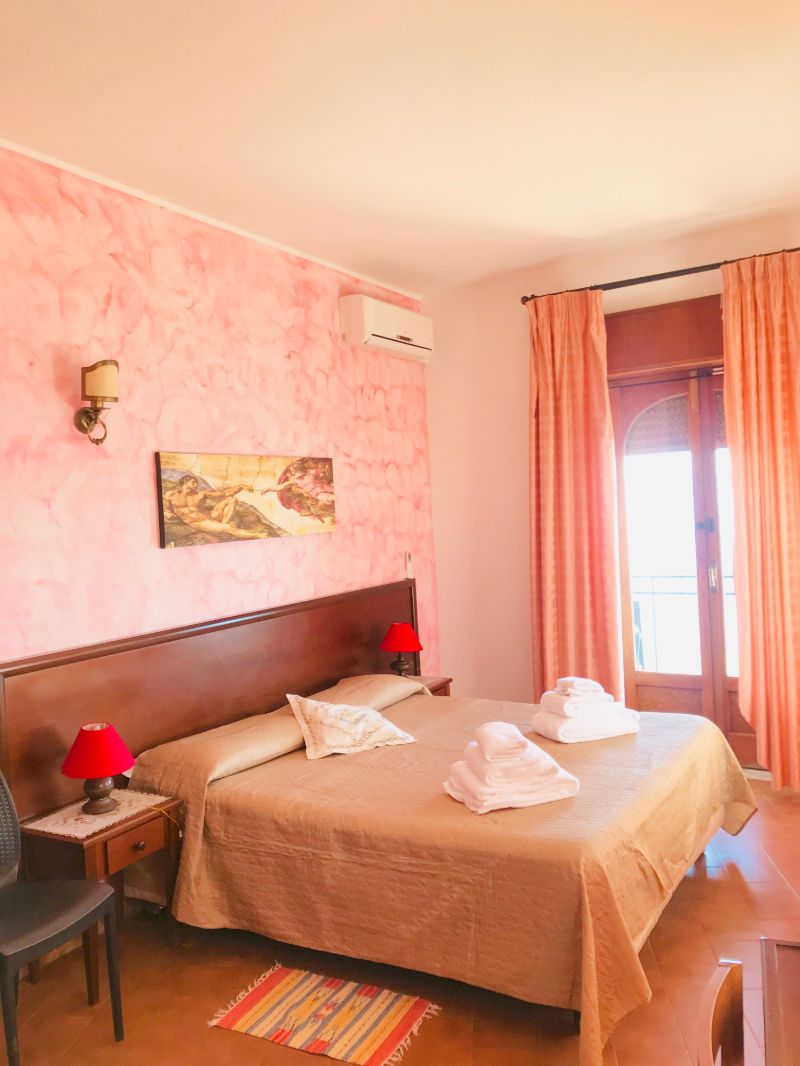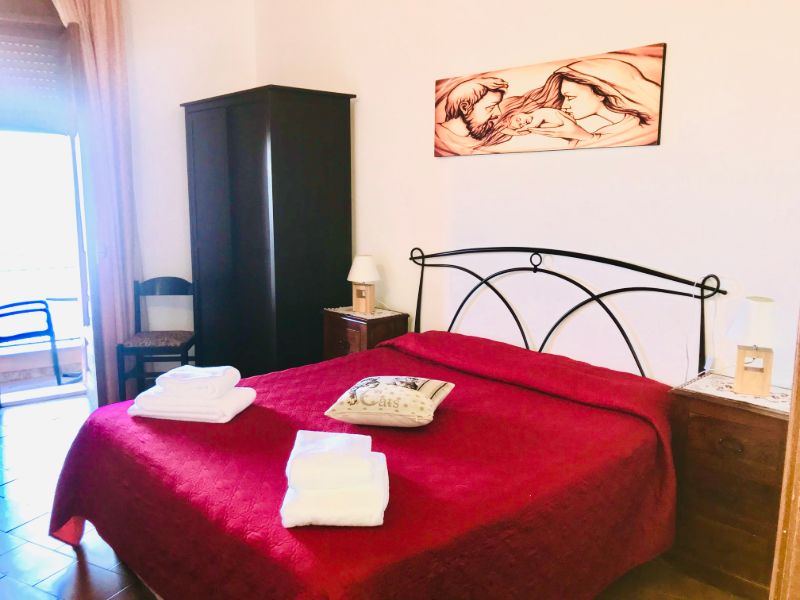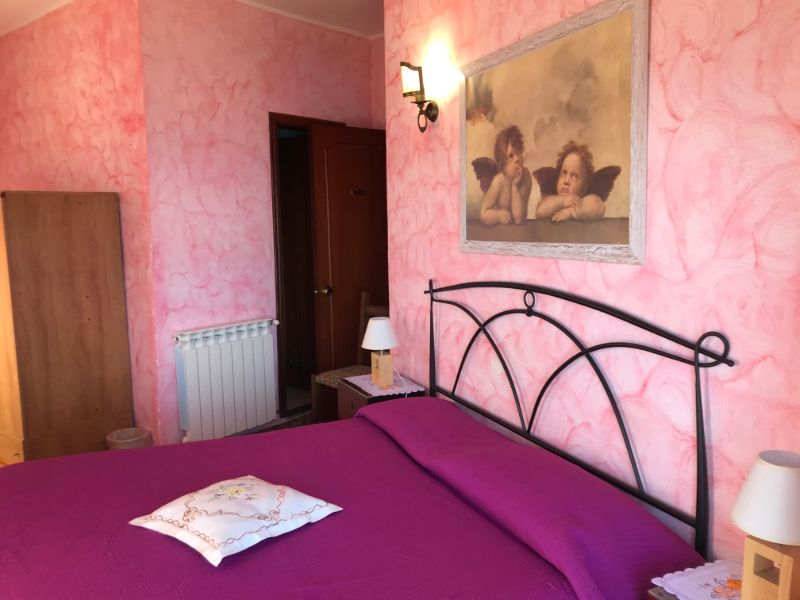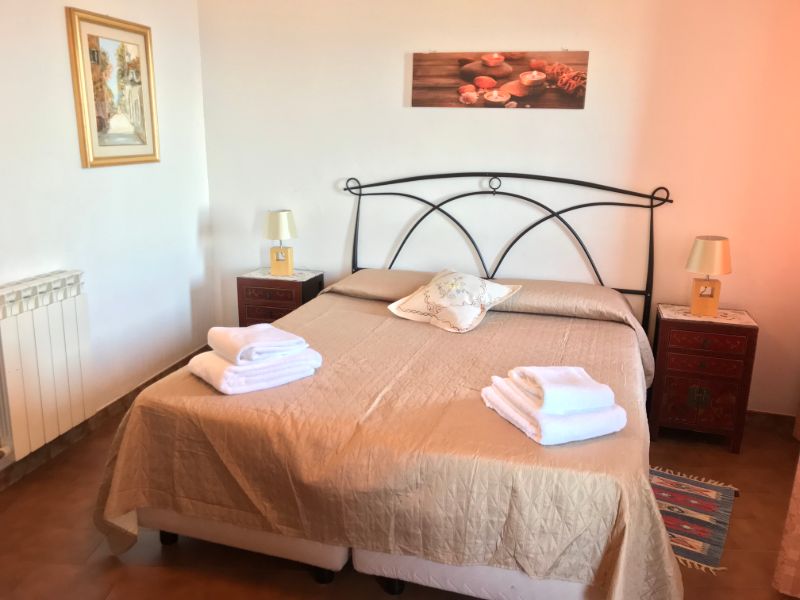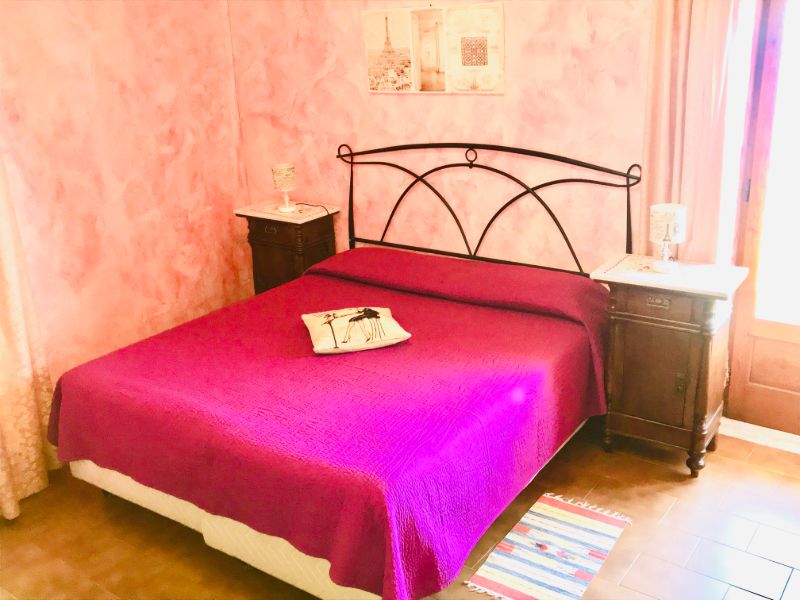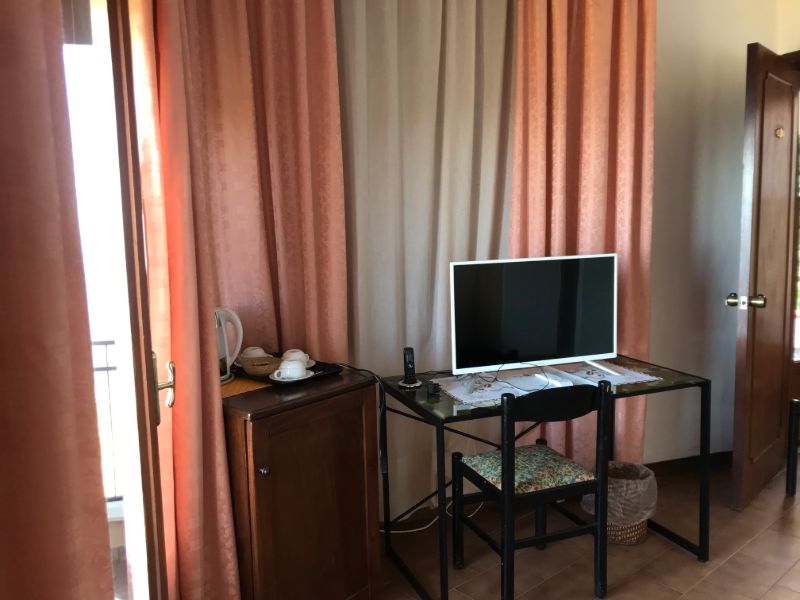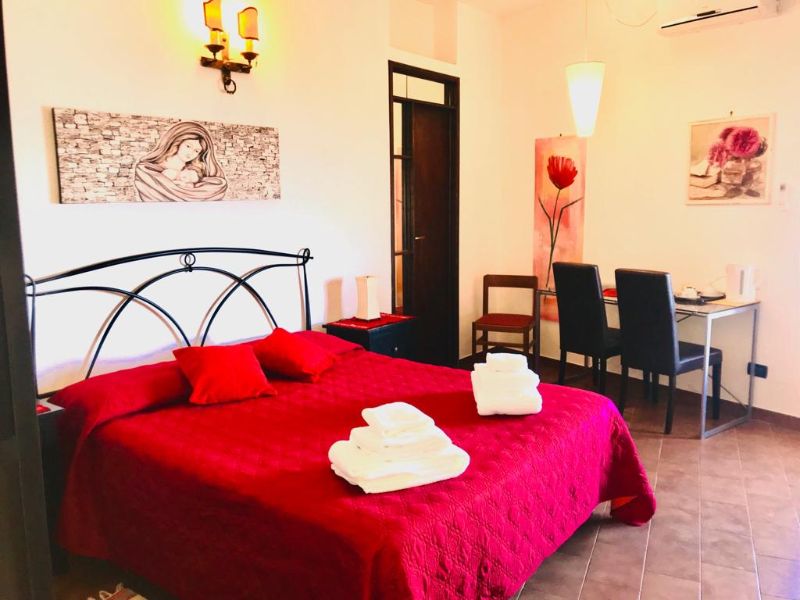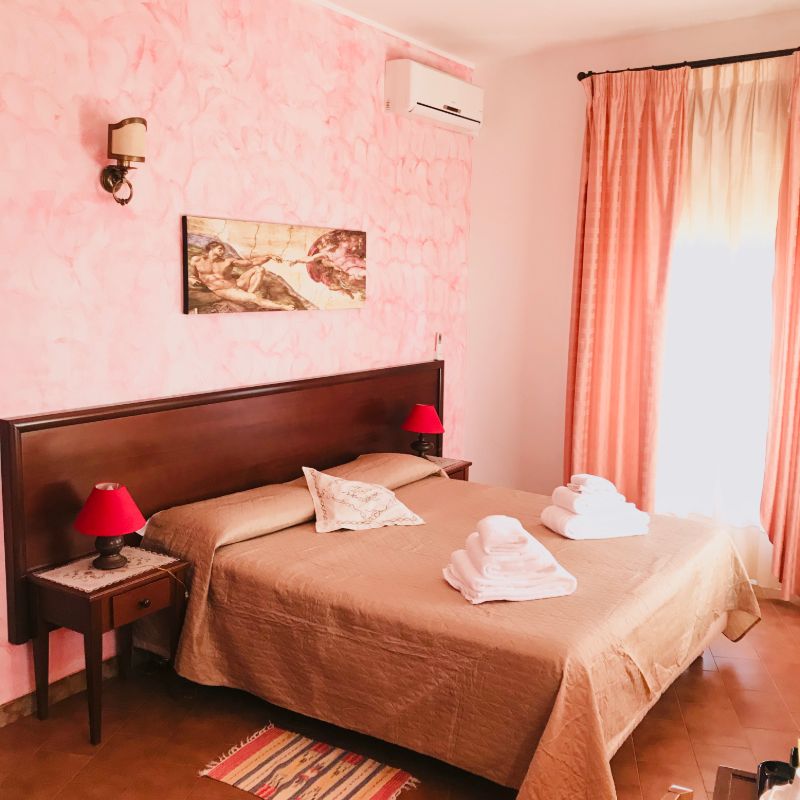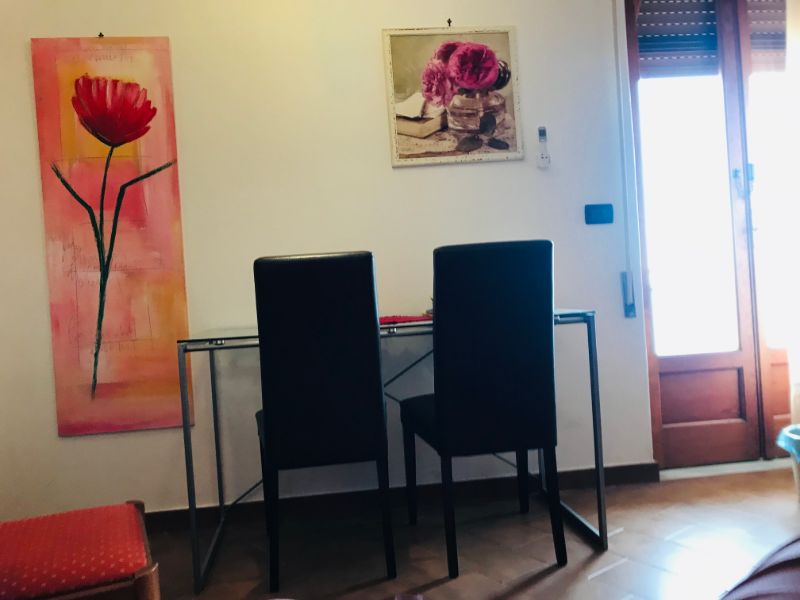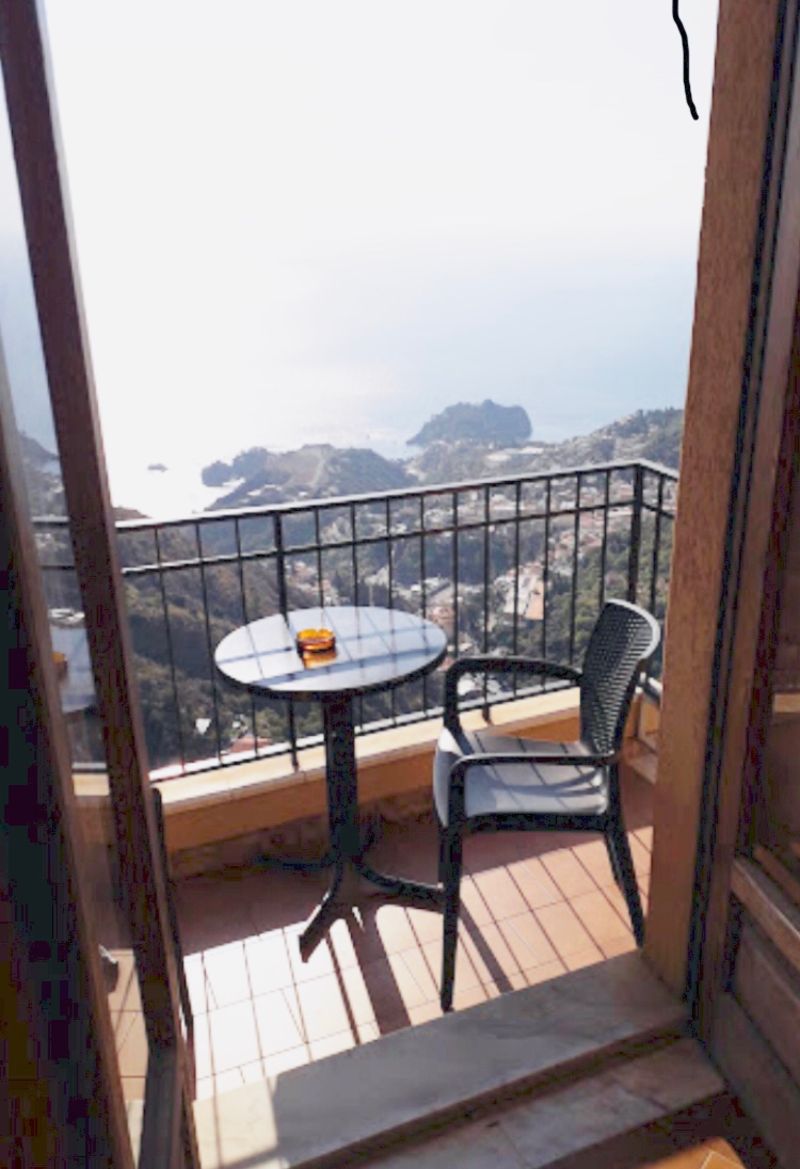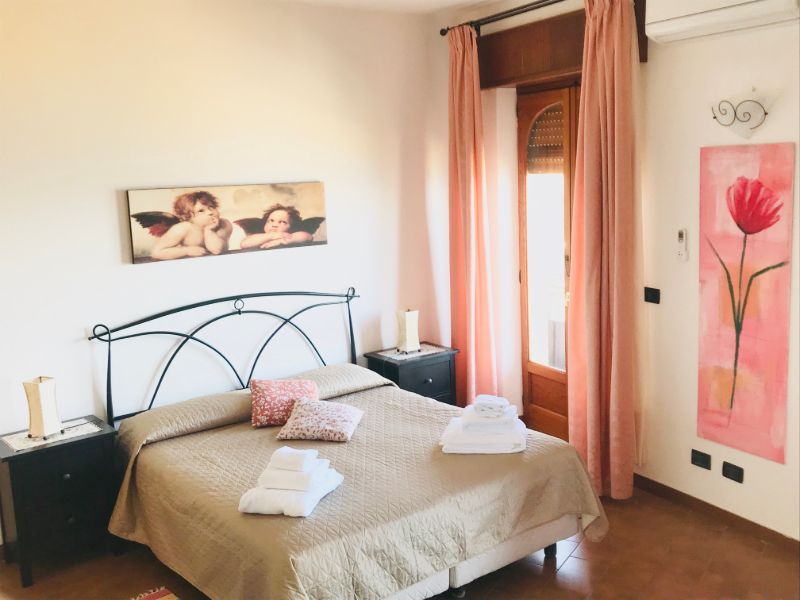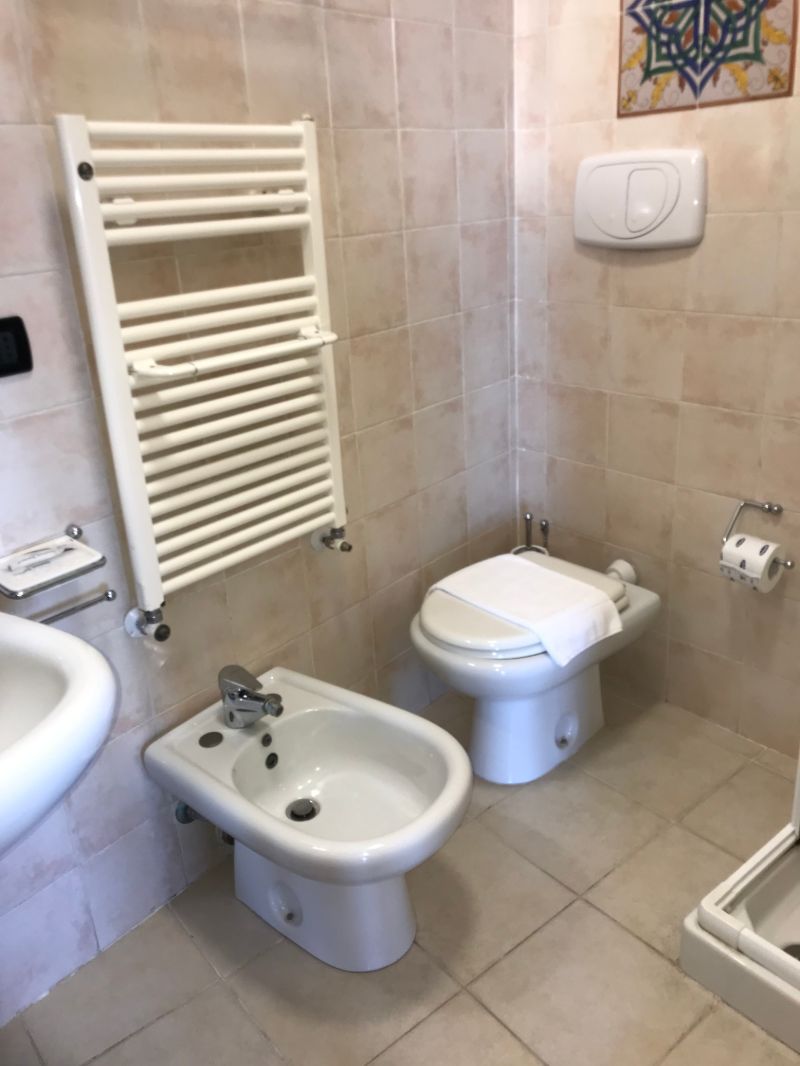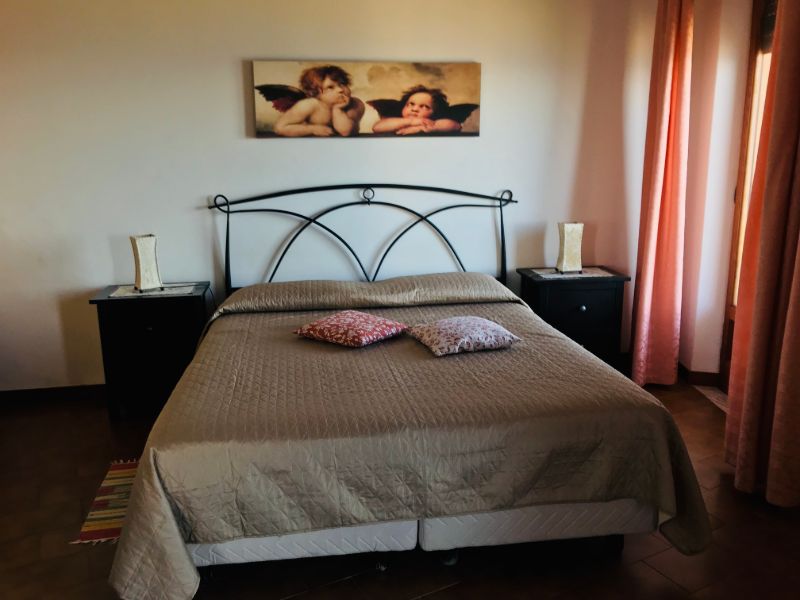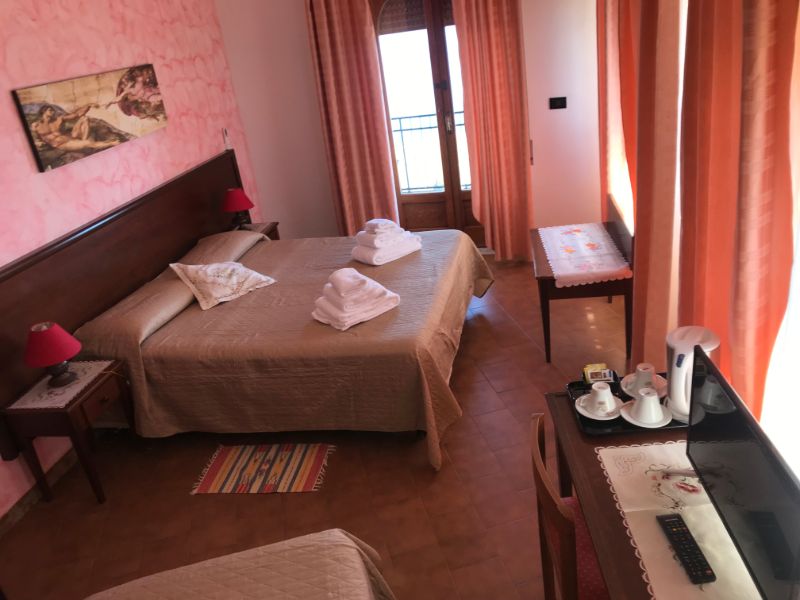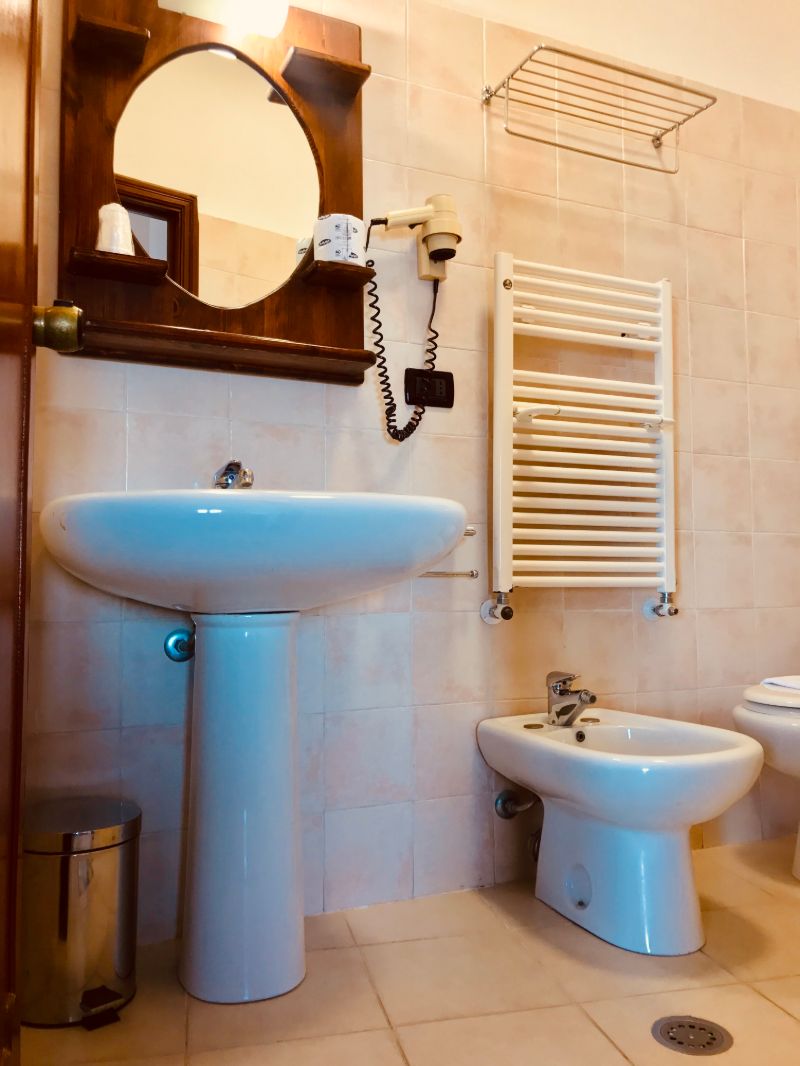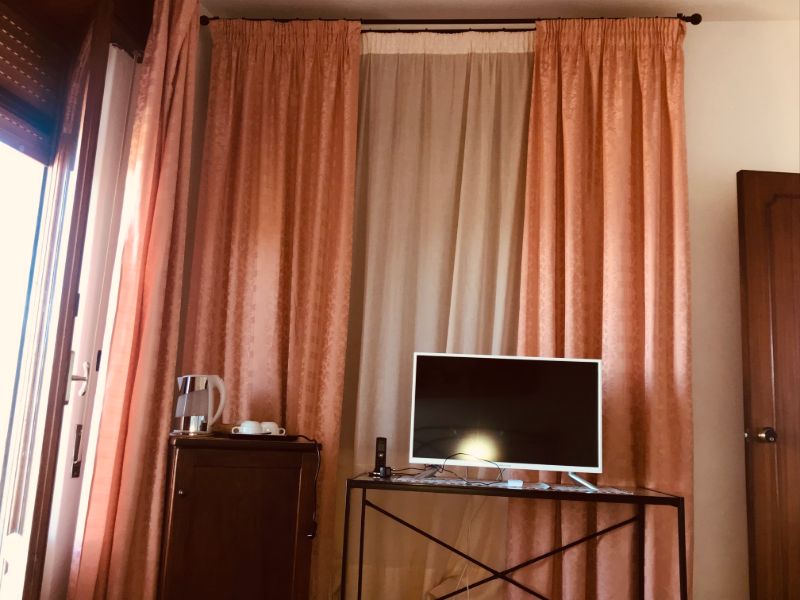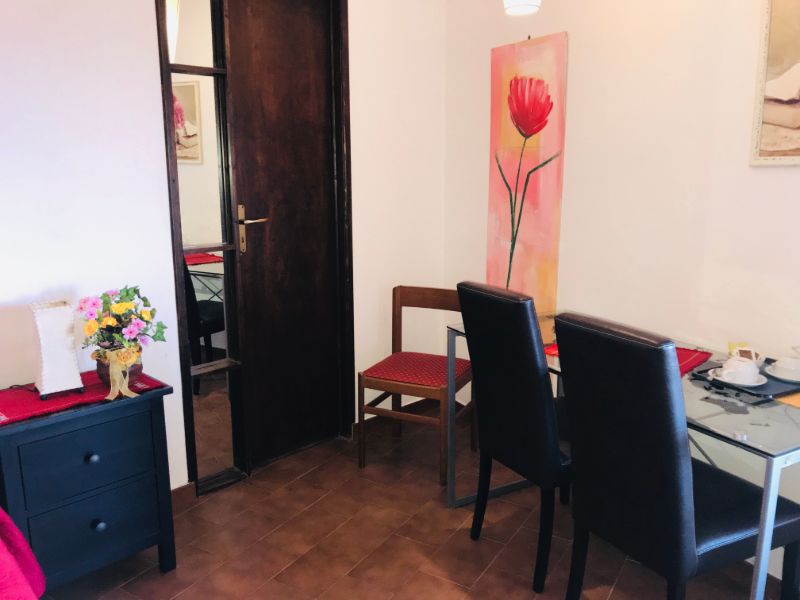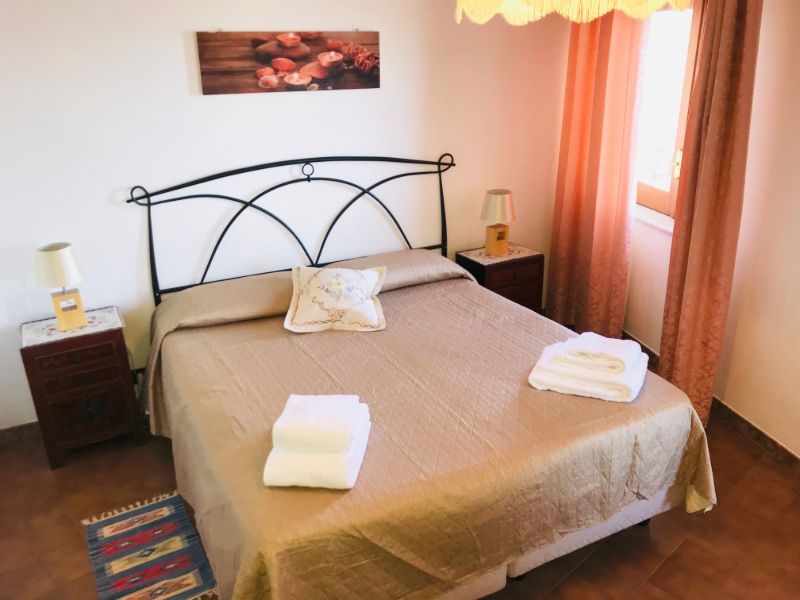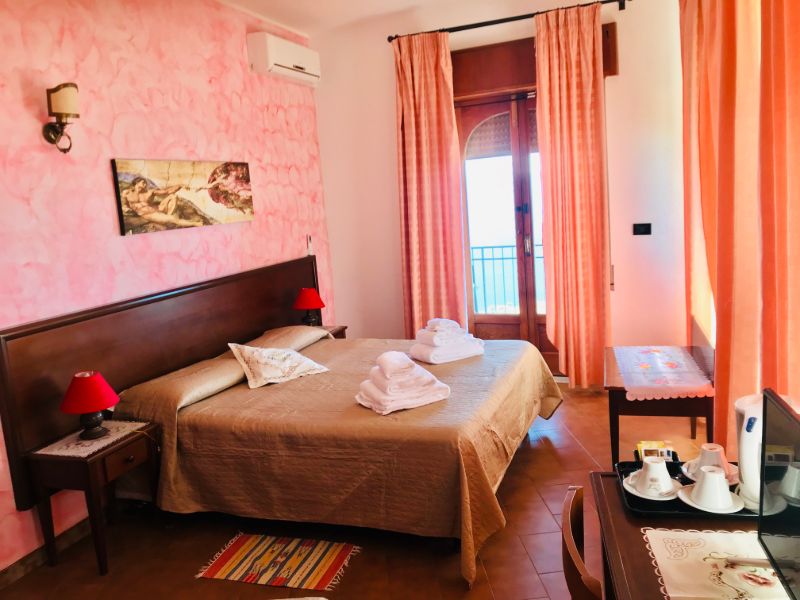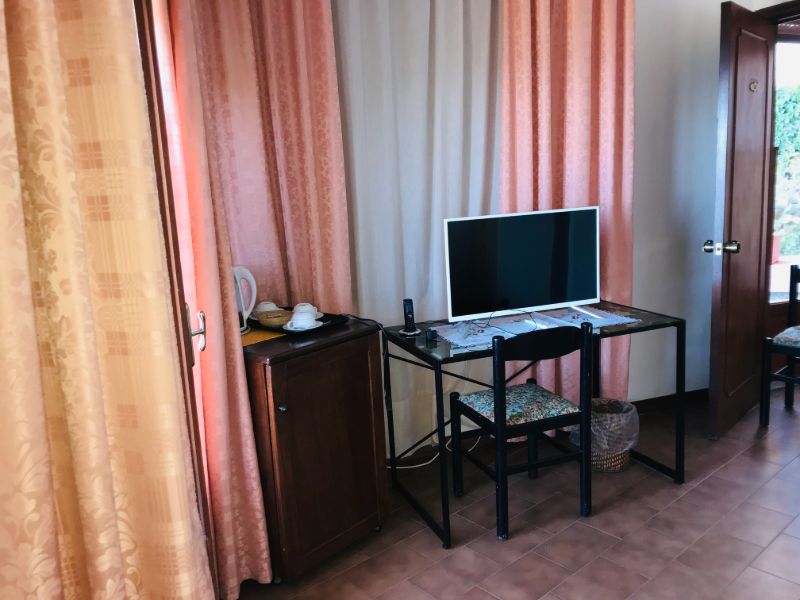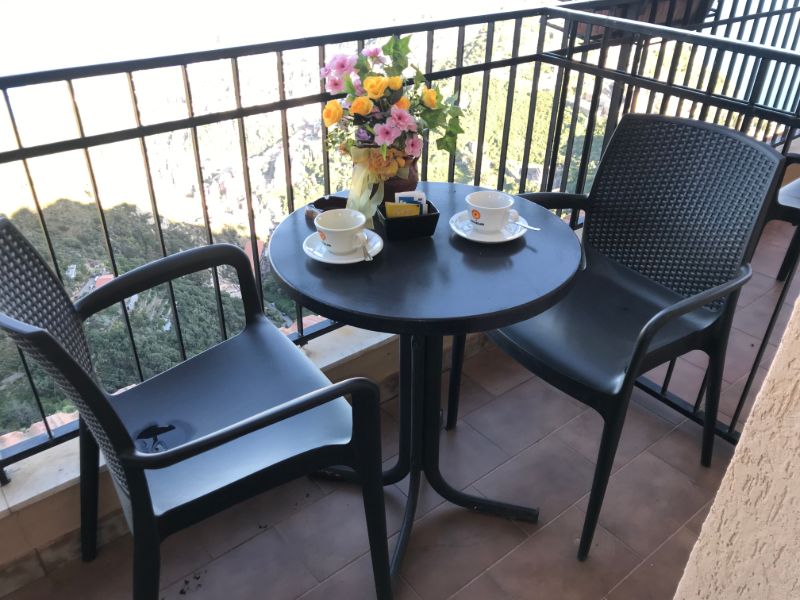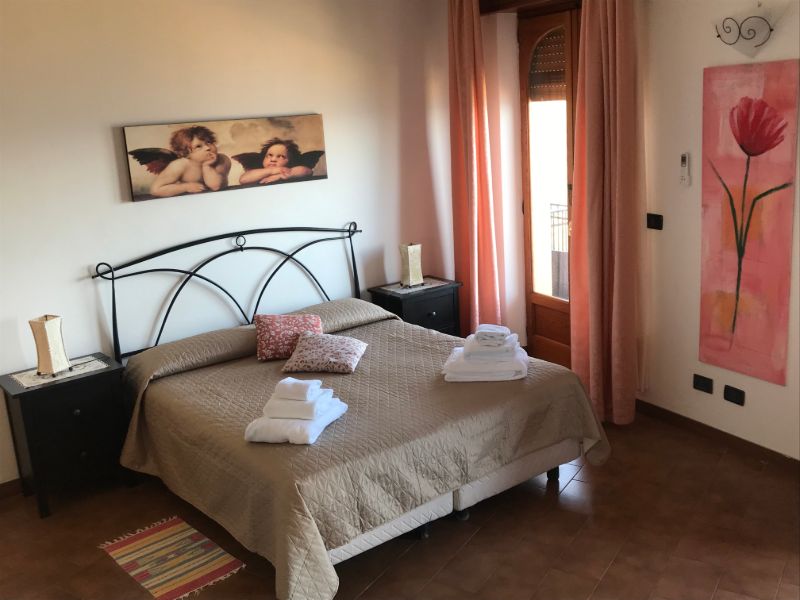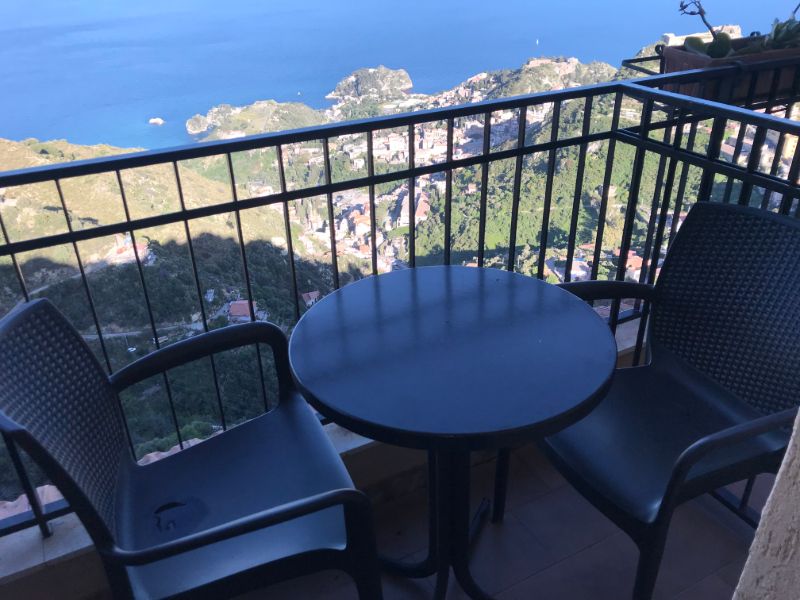 Our rooms
Classic with a view
Rooms with private balconies from which you can enjoy an enchanting view of the Ionian coast. Simply furnished and equipped with every modern comfort. Ideal environments for an unforgettable stay near Taormina. Available as single, double, twin and triple rooms.
Our rooms
Suites
Our Suites have a large bedroom, with an exclusive accommodation solution as they are equipped with a kitchenette, a living room and a terrace with a wonderful sea view and solarium. The suites are the ideal solution for your family, or with your friends. This is the choice of those who want to experience an unforgettable holiday just minutes from Taormina including sea, relaxation and lots of comfort. For a maximum of 4 people.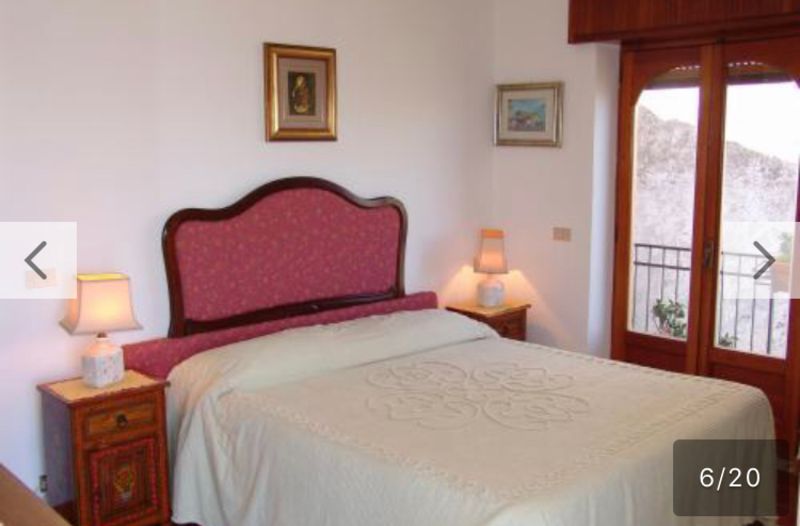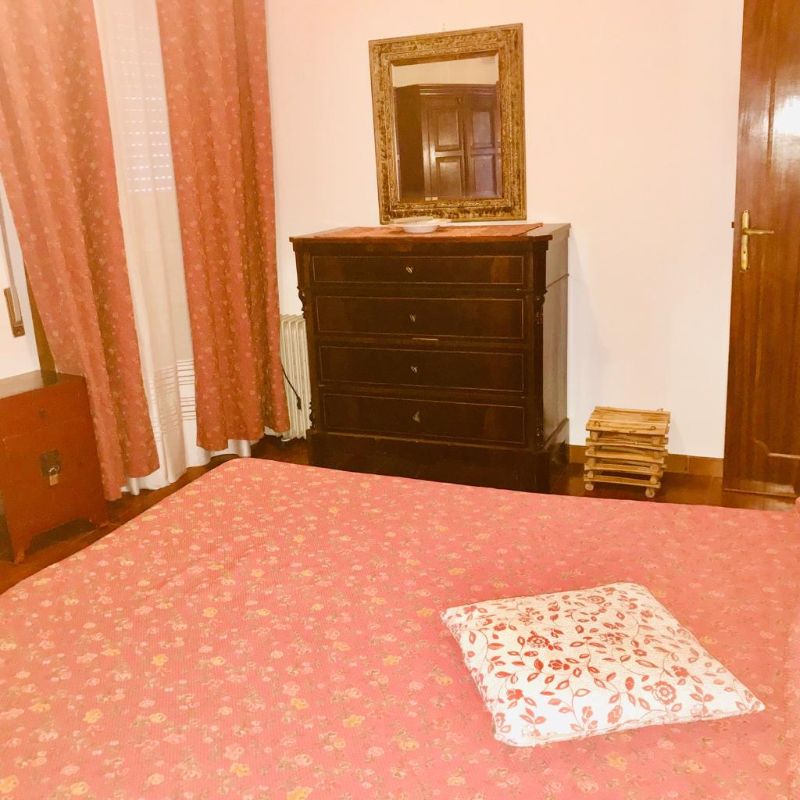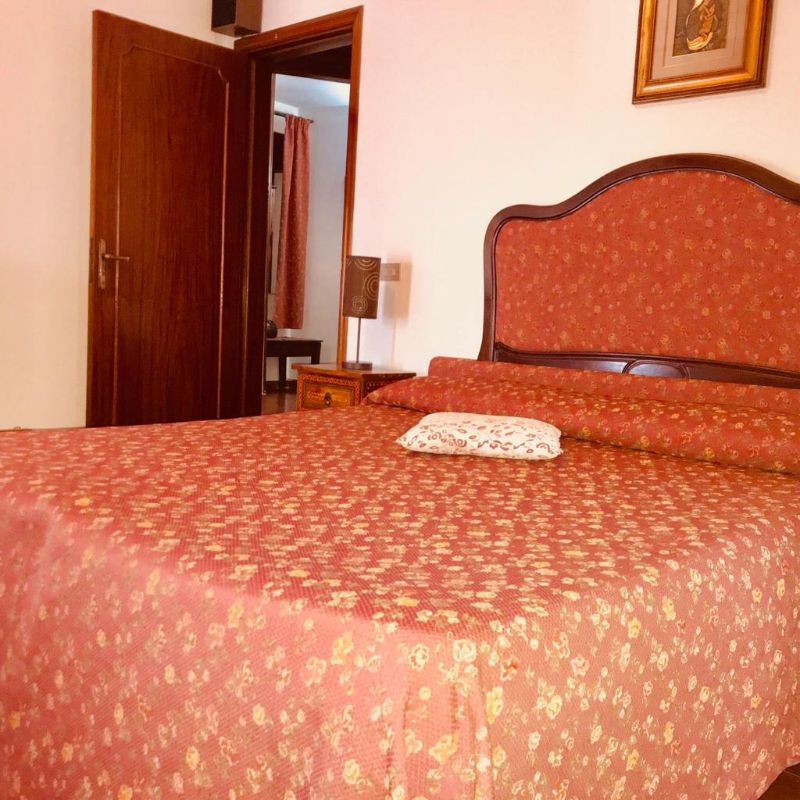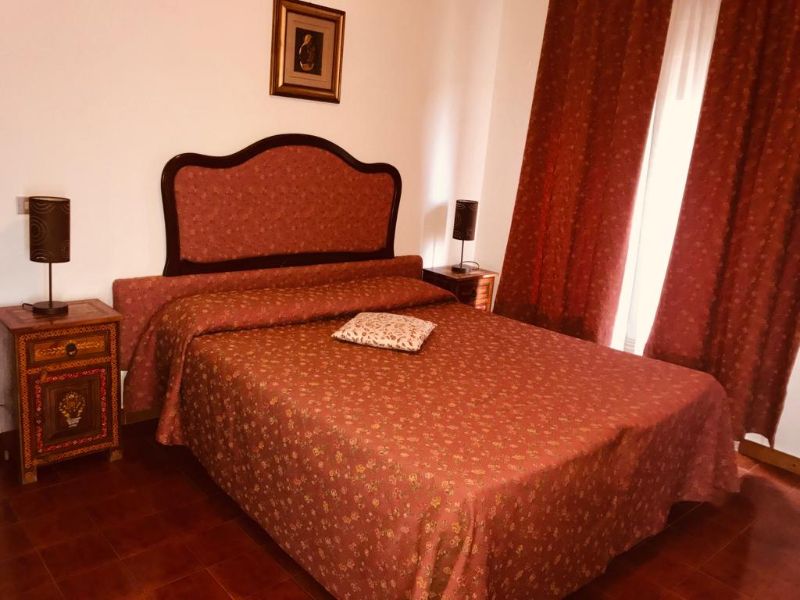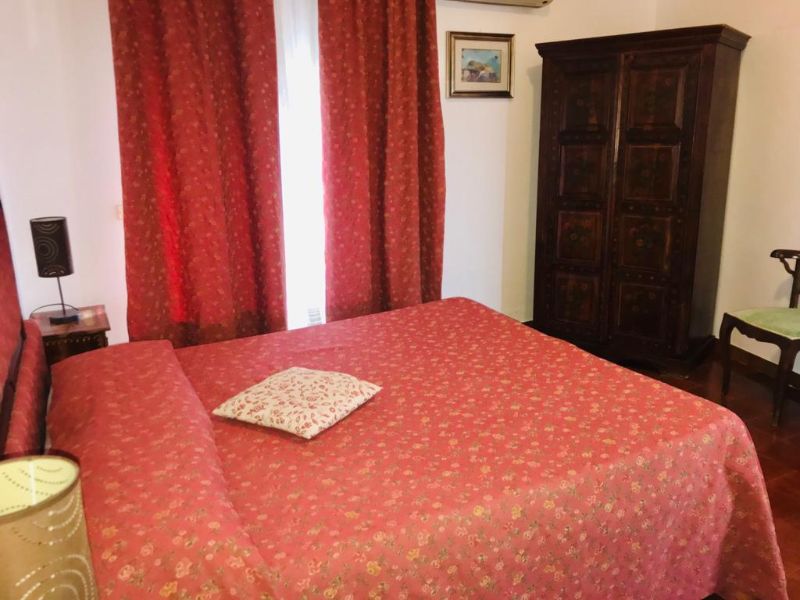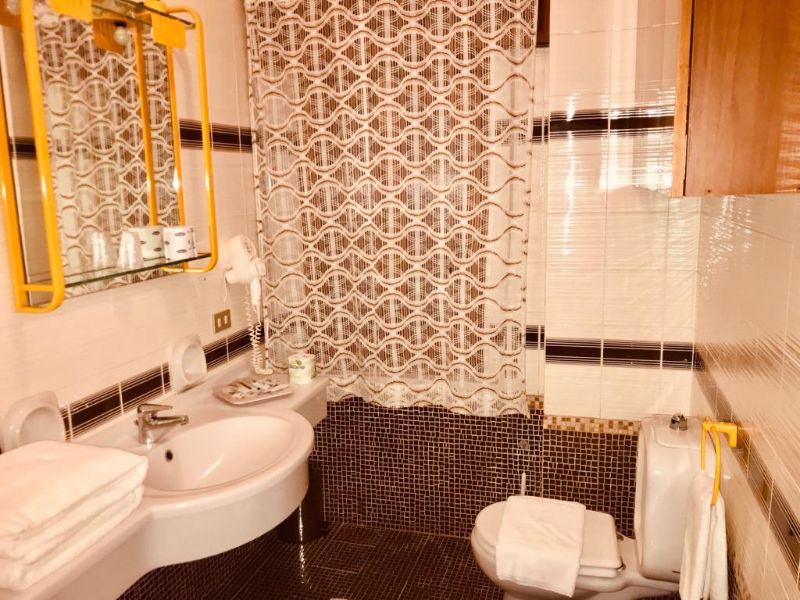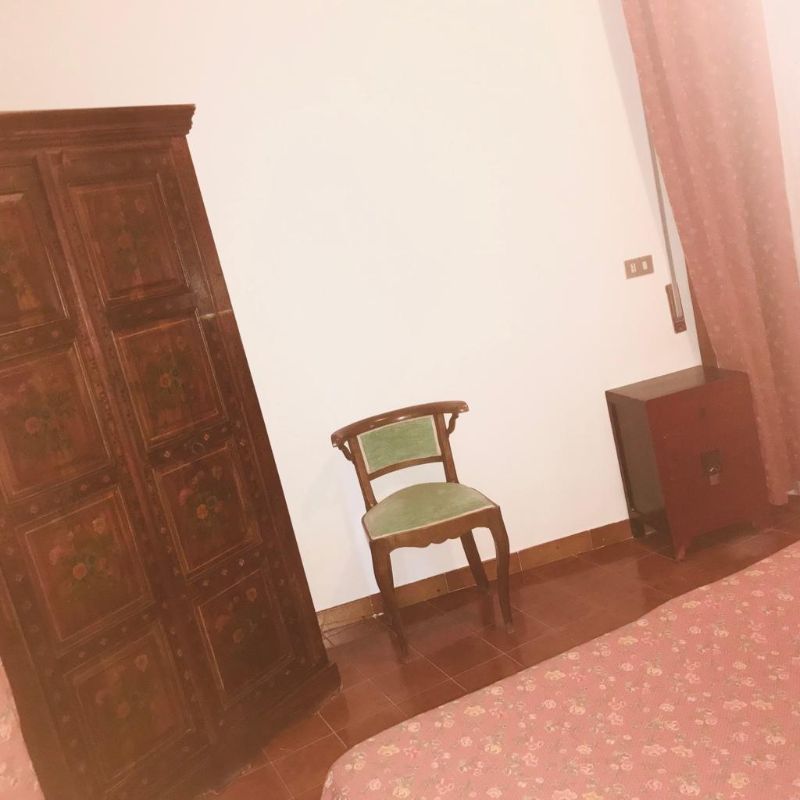 Comfort
Private balcony with sweeping views of the Ionian and Calabrian coast
Bathroom with shower
Bed linen
Complimentary toiletries
Heating
Minibar
Colour TV
Desk
Safety deposit box
Quick Info
Check-in at 3:00 pm
Check out time 10.00 am.
Breakfast: 8.00 am - 9.30 am